Anti Slip floor treatment
YHH provide the best nano clear anti slip floor coating technology.
It is proven to work 100% effectively even under wet or soapy conditions. In addition with the longest lifespan expected.
Safety always come first.
Therefore, it is essential to enhance the grip for any tiles, epoxy floor and flooring to protect you and your loved ones.

Most popular and Exclusive in Singapore
Top Rated with 150+ Glowing Reviews in Social Media
Innovative Nano Non Slip Coating Technology
Quality Assurance
New Enhanced Version | Extra Protection
Cost Effective
Not a DIY product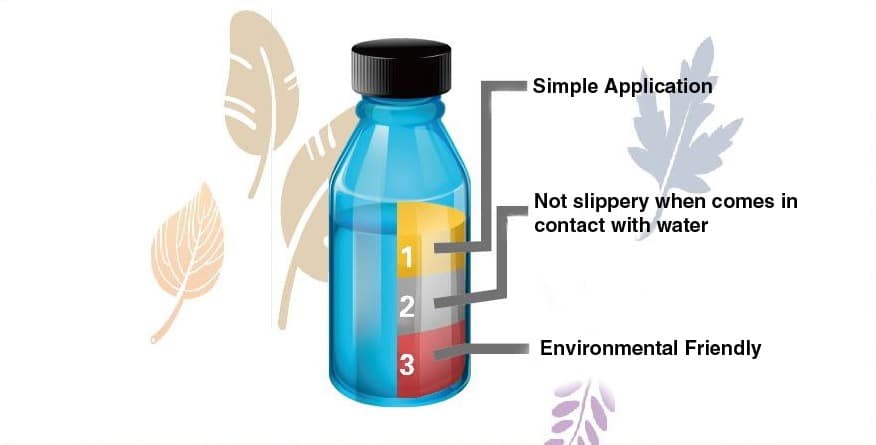 How unique YHH anti slip floor treatment is?
This is not a layered anti slip coating that will peel off for tiles.
Nano anti skid floor treatment is at its extra fine without granules, aggregate, sand or silica formed. As a result, it is more easier to maintain from stains.
Wide variety of anti slip liquid product formulated specially for different tiles to mix and match for the best results.
Only anti slip clear coat solution which works even under wet soapy slippery floor.
Anti slip agent come with cleansing and disinfect additives. Hence, making the tiles cleaner upon completion
Eco-friendly
non toxic
non corrosive
Chemical Resistant
Safe for pets
Fast Application
Instant amazing result
hassle free
SS485:2011 Singapore Standard of Slip Resistance For Coefficient of Friction
Residential Home
Treat slippery bathroom anti slip, non slip toilet floor, shower trays, bath, etc.
HDB, EC, Condo, Landed
Business
commercial
industrial building
No Hacking required
Non Sticky 
No odor upon completion
Clear invisible Finishing & Spray layered Coating
no future defect cost due to peeling off
How YHH nano anti slip floor treatment works? 
This is the latest unique nano clear anti slip treatment breakthrough technology.
Nevertheless, it offers extremely high durability and slip resistant even under wet soapy conditions.
In fact, it forms countless nano non skid holes to increase the traction on the treated floor tiles.
The nano anti slip agents properties formed is permanent. It will not peel off or degrade.
Lastly, it allows hard brushing and scrubbing to maintain a cleaner tiles.
In this way, the grip will be even better and result in a longer lasting effect.
Click for Past Projects and Testimonial
Private & HDB Toilets | Bathrooms | Showers | Kitchen, ETC.
Seniors Home | Elderly Care Centre | School | Hospital | Hotel | Mall.
Swimming Pool Complex | Religious Centre | 
Community Club.
Restaurant
|
Food Industry | Corporate Office | Bank.
Government Sector
| Preschool | Childcare Centre, etc.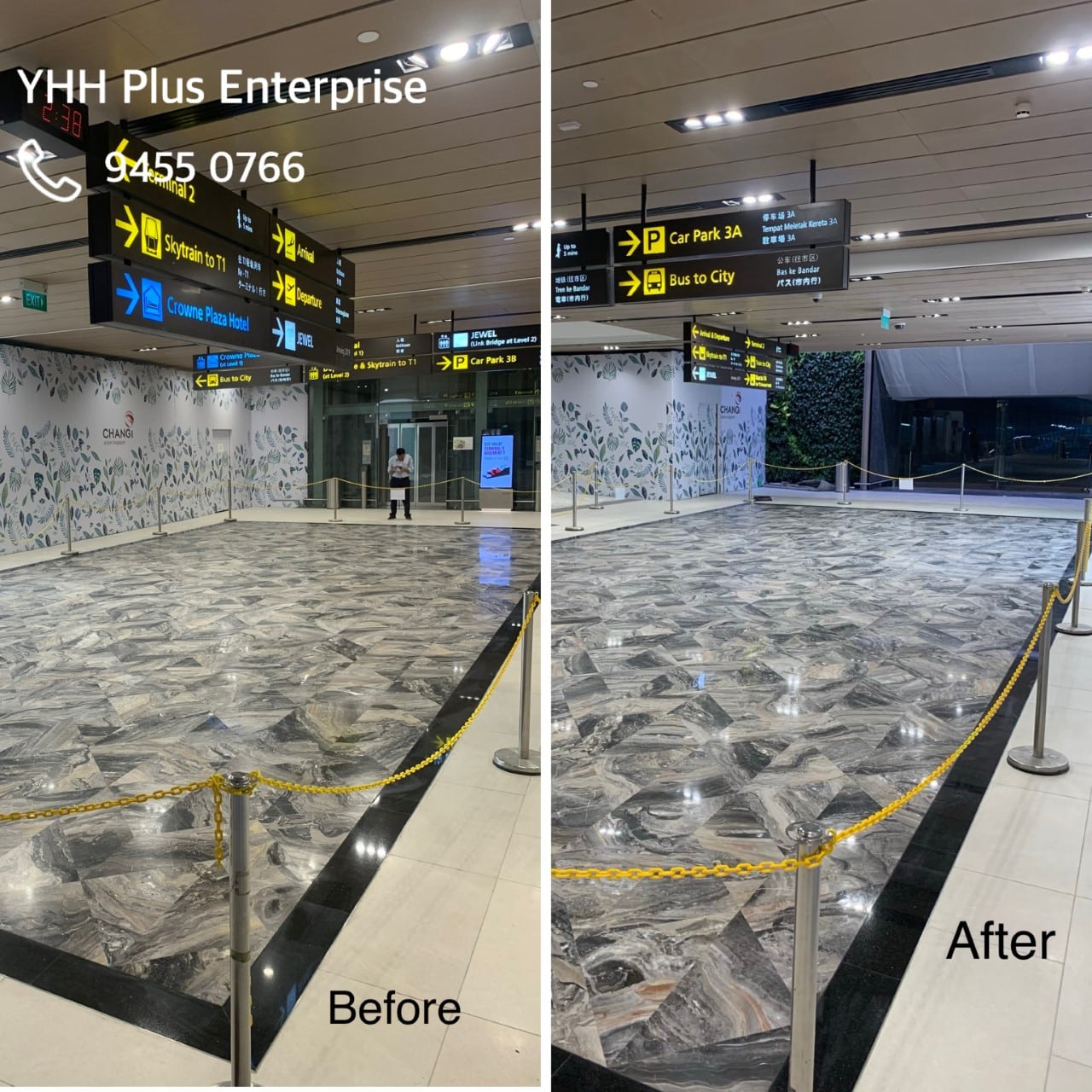 Wide Range of Nano Anti Slip Floor Agent, Product & Non Slip Paint
Anti slip Spray Coating
Applicable to all types of floor tiles and surface
Materials as in wood varnish, parquet, plywood, timber. Hardwood decking, laminate, vinyl flooring, pebble stones, concrete.
Cement floor, polyurethane, epoxy floor, epoxy paint. Acrylic, steel plate & metal, etc.
Non skid application on marble floor, mosaic tiles, granite. Ceramic tiles, polished homogenous tiles.
Terracotta, quartz, stoneware, enamel, terrazzo, polish porcelain tiles. Matt or gloss tiles & stairs nosing, etc.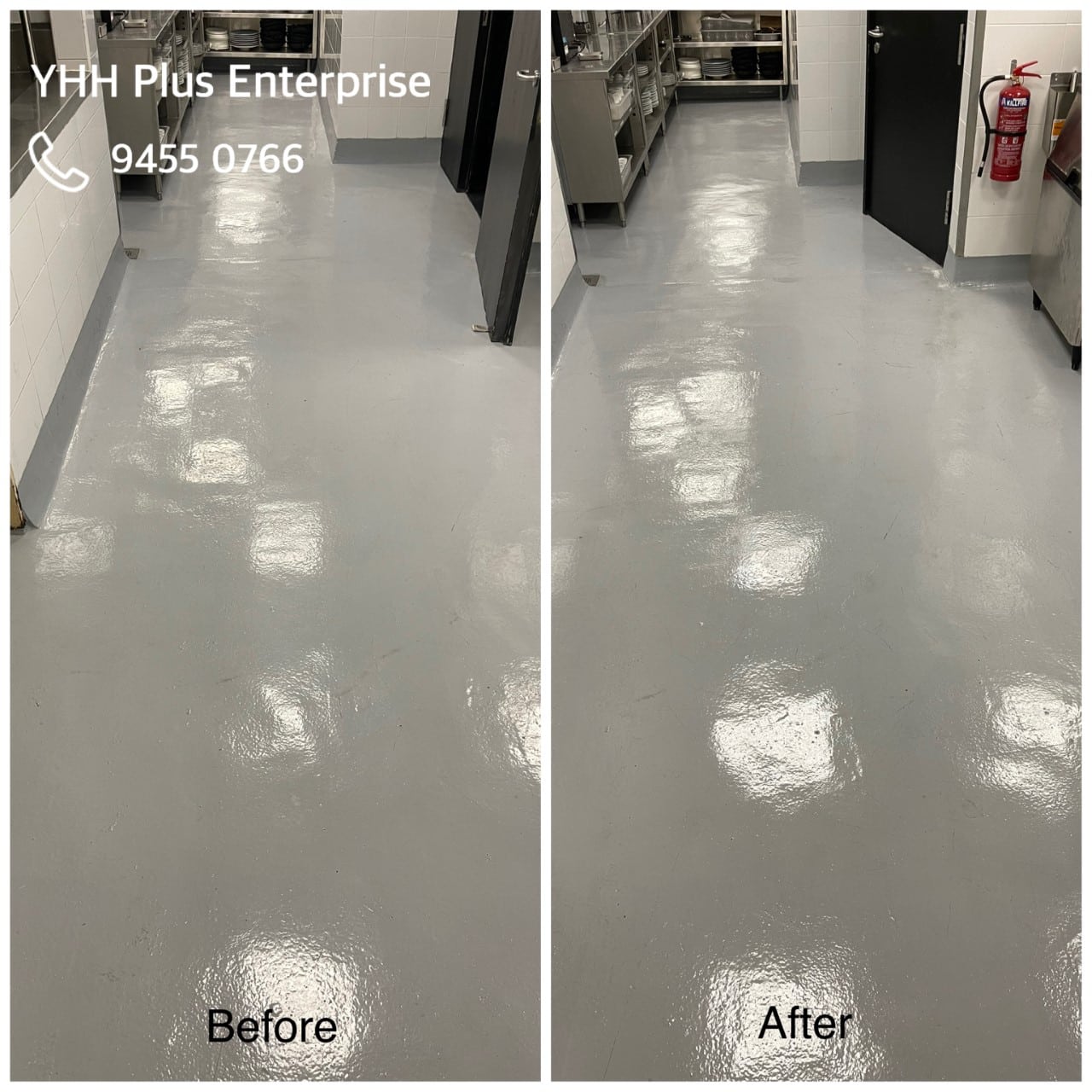 Innovative nano anti slip floor technology
How to prevent slippery floor?
Our company focus on upgrading and develop new nano anti slip liquid, non slip agent, anti skid paint. Non skid sand, solution, primer, sealer, additive, sand, chemical products and services.
Therefore we can provide a safer better living and working environment in homes, public wet areas and workplaces.
Without reservation, we are committed to share our best knowledge and experience for our clients to understand more about safety.
Most importantly, we can protect you and our loved ones. Especially elderly or seniors, kids, disabled and pregnant wife to prevent slip and fall accidents.
Contact us for a limited promotion now!
Slippery Floor Hazard For Common Wet Areas
Non Slip For Bathroom, Toilet, Shower Tray, Bathtub, Kitchen, Living Room, Dining Hall, Bedroom, Service Yard, Utility Room. Canteen, Porch, Lobby, Stairs, Steps, Hallway, Walkway, Corridor, Pavement. Stall, Driveway, Patio, Balcony, Ramp, Washing Bay, Pool Deck and Decking, etc.
Anti Slip For Indoor & Outdoor Floor Deck Finish