Why our Nano anti slip floor treatment is unique?
Our invisible anti slip coating is hassle free, no hacking required, effective and cost saving. It lasts longer and make the flooring cleaner with cleansing and disinfect agents.
Ours allow hard brushing and scrubbing of the floor because it will not peel off or degrade. Therefore, it will not incur future defects costs . There is no side effect and no granules will be formed on the surface which make it easier to maintain.
Our Anti Slip Floor Technology works under wet soapy condition. It is at its finest so that it will not easily result in non-removable stains after treatment.
How it works?
This is the latest clear anti slip floor treatment achieve by using nano-slip technology which is harmless to body. After treatment, it forms infinite microscopic nano-slip holes on the surface of the tile. As a result, it increases the co-efficient of floor friction to meet safety standards. Ultimately, you will feel the suction grip and friction on the wet slippery floor.
The nano slip holes formed are secured permanent on surface and basically will not wear off at all.
Anti slip Floor treatment process
Before treatment
Please must ensure the flooring to be cleaned and dry, items removed. This will result in better slip resistant and more lasting.
Duration of process
Our staff will apply the anti slip solution to the floor tiles. The whole process will take less than an hour for a HDB bathroom.
We will wash the flooring after application to ensure the tiles are non-slippery.
After Treatment
Brushing and cleaning the tiles after the application for better slip resistant is highly recommended.
for Commercial Application
New Generation of Brightening Anti Slip Coating
Slip Resistant up to 5 years or more
Smooth or rough finish
Applicable on all types of materials including parquet, timber, wooden decking, vinyl, laminated flooring, concrete cement, acrylic, metal grating, epoxy flakes & pebbles, paint, plastic, pvc, staircase nosing, fiber glass, etc.
Comes With Warranty
Last longer than expected with cleaning, brushing and scrubbing of the flooring with proper maintenance
QUALITY ASSURANCE
Every of our staff is meticulous and well trained for the anti slip coating. Upon completion, we will ensure the floor is no longer slippery.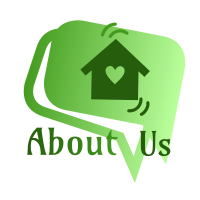 Our company showcase our best and most popular nano anti slip floor treatment. We focus on providing a safe living and working environment for homes, workplace, public and commercial sectors. It is essential for everyone for safety reasons.
We would like to express our heartfelt appreciation over the years from our clients who recommended and wrote their reviews and feedback. We will continue to strive to provide our best quality of product and services to let more people benefit from it.
Company Policy
Our Quality Assurance uphold high standards of our engagements and services to ensure safety related to slip and fall.