Floor Coating & Epoxy Floor Paint Singapore. Best Anti-Slip Agent. Non-Slip Aggregate. Clear Anti-Skid Spray, Non-Skid Paint. For Epoxy Flooring, Concrete & Tiles Outdoor. HDB Residential, Commercial & Industrial.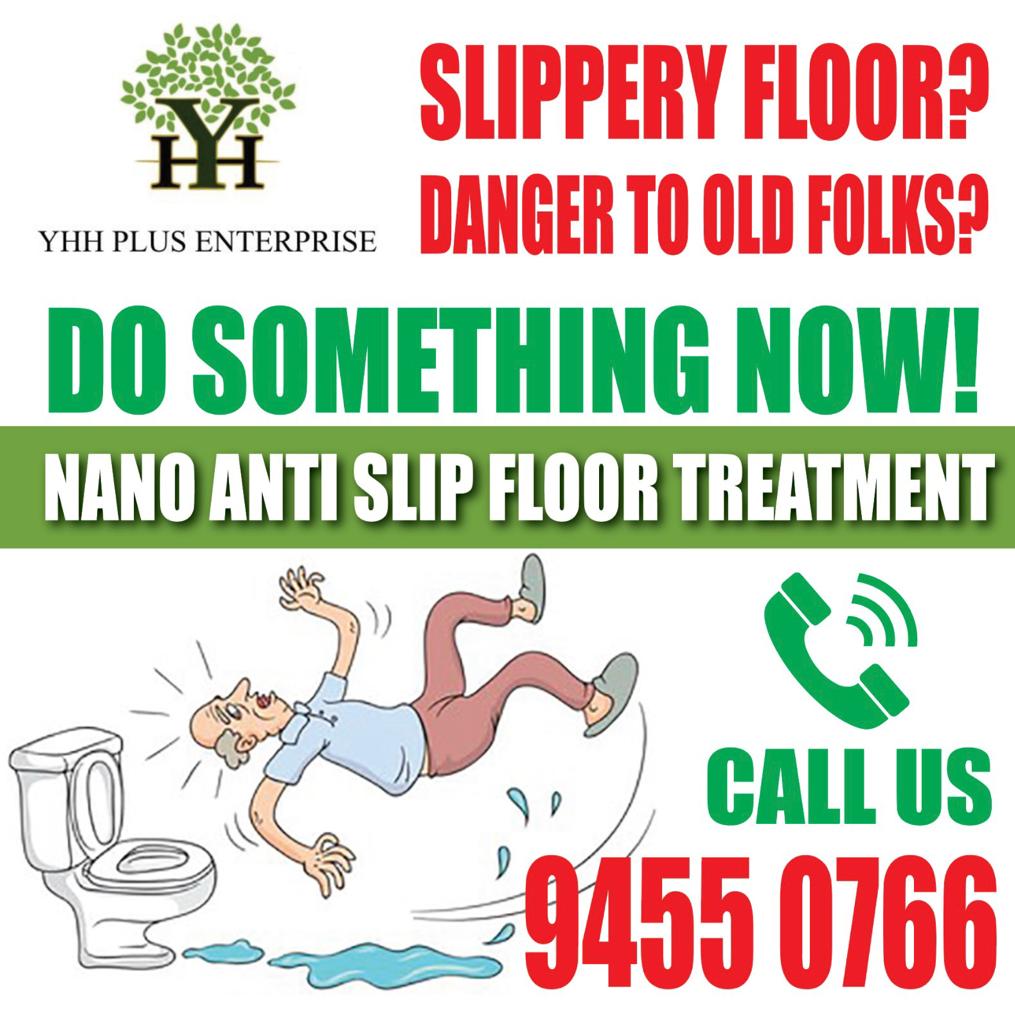 Floor Coating Anti-Slip Agent.
Anti-slip agent, additive and aggregate are added to epoxy floor coating and floor paint to improve slip resistance and traction for safety. These additives typically come in the form of particles or granules. That are mixed into the epoxy resin before application.
The choice of anti-slip additive used depends on factors. For example, the desired level of slip resistance. Type of environment, traffic use and settings. Such as for industrial, commercial and residential. Indoor or outdoor areas. And lastly, for aesthetic considerations.
Here are some common popular ideas and options in Singapore. For stairs, concrete, pool, void deck and garage. Pavement, path, corridor and driveway. Balcony, patio, car porch and carpark.
1. Silica Sand.
Silica sand is a widely used anti-slip additive. It provides texture and grip to the epoxy surface. Therefore, making it less slippery.
2. Aluminum Oxide.
Aluminum oxide particles are another effective choice. They offer excellent abrasion resistance and anti-slip properties.
3. Polymer Beads.
Polymer beads or microspheres can be mixed into the epoxy. Therefore, to create a textured surface. They are less abrasive than some other options. Thus, making them suitable for areas where skin contact is common.
4. Walnut Shells.
Crushed walnut shells are a natural anti-slip additive. That can be used with epoxy coatings. They provide a rustic appearance and good traction.
5. Grit, Sand or Aggregate.
Depending on the level of anti-slip required. Various grit sizes, sand or aggregates. Like quartz or aluminum oxide to customize the texture of the epoxy surface.
6. Nano Anti-Slip Floor Coating.
Nano-technology anti-slip coating can enhance slip resistance. And without significantly altering the appearance of the epoxy surface.
These non-slip coating can be particularly effective in achieving slip resistance while maintaining a smooth finish.
YHH Nano Anti-Slip Floor Coating.
YHH Plus Enterprise offer best clear extra fine anti-slip paint and spray coating. Ideal on concrete with epoxy flooring and urethane paint finish. UV-resistant perfect for outdoor composite decking.
Other such as anti-slip decking stain designed for engineered wood, timber and parquet. Vinyl, laminate, rubber and cork flooring. Steel, metal and aluminum. Fiberglass and acrylic materials.
YHH also provide nano anti-slip treatment for tiles. Our versatile non-slip treatment solutions are able to increase the slip resistant for any tile floors. Therefore, to greatly reduce the risk of slip and fall even on soapy and wettest floors.
Ideal for natural stone. Such as marble and granite. Matte, polished, glazed or gloss tiles. Such as ceramic, porcelain and homogenous tiles.
Our slip resistant treatment is cost-effective and hassle free. No hacking and tiles overlay is required.
Therefore, it is beneficial for commercial, industrial and public sectors. Indoor and outdoor stairs, pools and ramp. For interior and exterior areas.
Exclusive to supply and install in Singapore. Not a DIY anti-slip products.
Learn how to protect yourself and your loved ones. Especially for elderly, seniors and disabled at home. Employees and co-workers at workplace from slip and fall hazards. Contact us Now!

Best Rated with 160+ 5/5 trusted anti-slip spray for laminate, vinyl & tiles treatment reviews. Check out our past projects and testimonials.
YHH Nano Non-Slip Coating.
Residential Home ( Private, HDB Toilet, Bathroom.) | Commercial | Industrial.
Non-Slip Flooring Renovation & Contractor Singapore.
Non-Skid Indoor & Outdoor Tiles. 
Bathroom anti-skid coating. Toilet non-slip coating. Shower anti-skid spray. Non-skid kitchen tiles. Best non-skid bathtub treatment. etc.
Common Lobbies. Walkways. Paver slabs. Corridors. Pavements. Driveways. Path. Retail Shops. Stalls. Restaurant. Car Porch. Carpark. Garage. Factory. Warehouse. Swimming Pool Deck. Decking. Yard. Balcony. Utility Room. Stairs. etc.
Best Anti-slip treatment for tiles.
Marble. Granite. Travertine. Onyx Stone. Ceramic Tiles. Porcelain. Quartz. Terracotta. Quarry Tiles. Limestone. Cork Tiles. Homogenous. Parquet. Wood. Hardwood. Decking. Acrylic. Vinyl Floor. Laminate Flooring. Concrete. MMA. Pebble Stone. Epoxy Paint. Polyurethane Floor Paint. etc.
YHH PLUS ENTERPRISE.
Address: 58 Ripley Crescent Singapore 556234.
Email: sales@antislipsolution.sg