What is Slip Resistance Flooring? Anti Slip Tiles Rating R9, R10, R11, R12, R13, Slip Resistant Treatment & Non Slip Floor Coating For HDB, Residential Home and Commercial: Bathroom, Toilet, Shower, Kitchen and Wet Areas.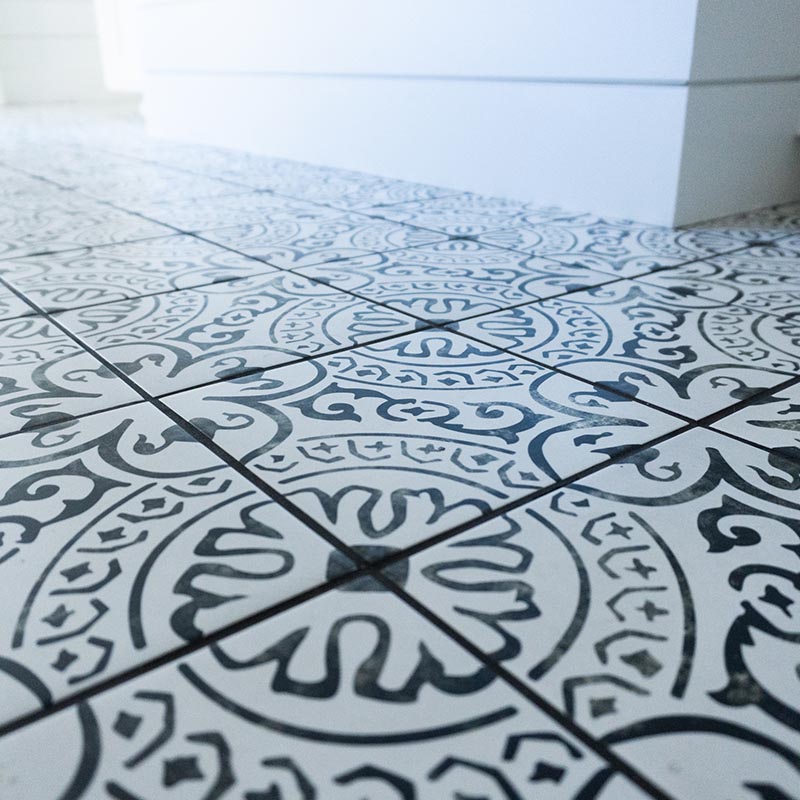 Anti-Slip Tiles R9-R13, How to Choose Slip Resistance Flooring
Anti-slip tiles rating range from R9, R10, R11, R12, R13. R9 tiles is the lowest rating while R13 is the highest rating for slip resistance. Therefore for safety reasons, it is highly recommended to choose the appropriate finish and design of floor surfaces. Especially for indoor, outdoor wet areas, commercial, industry and various public areas. However, the performance of the flooring will vary when wet and with the type of contaminant present.
How To Choose The Slip Resistant Flooring
To consider the right floor finishes is important being gloss or matt. Polished or gloss finishes is chosen at areas which is normally dry and slip resistance is less important.
Matt or honed finishes is better consideration for areas which is normally wet when higher slip resistance is required.
While considering the choices of surface finishes, it is important to understand it will affect the cleaning regime of different surface. Always compromise with the slip resistance and the ease of cleaning for future maintenance.
In other words, it will be harder to maintain a rough texture tiles because it will accumulate more dirt and stains. It will also result the floors to be more slippery in a long run.
How to Test The Slip Resistance
Beside having the slip resistance class provided by manufacturer, it is highly recommended to test and establish the slip resistance class of the chosen floors. There are simple methods to try out the coefficient of friction of surface when wet although slip resistant can be very subjective.
Step on the wet flooring with one full foot. Slowly adding pressure between the sole and the surface if it slips through easily. (Hold on something before you test)
Use a full palm and press appropriate pressure on the wet surface if it slips through easily.
Never use the tip of foot or footwear to test because normally you will never walk with them.

Wet and Dry Pendulum Test
There are two types of pendulum swing test to determine the specification of slip resistance classification.
In accordance to SS 485:2011 or BS EN 14231:2003 specification for slip resistance classification of pedestrian surface materials including ramp should apply for wet pendulum test. National contribution of floor surface to the risk of slipping when wet. Classification range from Z to V for specific locations with mininium pendulum or ramp recommendations.
Dry floor friction test is for internal floors.
National contribution to risk of slipping. Classification range from G to F. The standard indicates floor should have a dry floor friction classification of F unless normal usage dictates otherwise.
Have a Peace of Mind.
Therefore, it is important and essential to enhance the grip for all flooring especially wet areas at home, commerical, industry and public areas.
YHH provide the best Anti Slip treatment to protect yourself and your loved ones especially elderly, seniors, disabled and young to reduce the risk of slip and fall accidents.
Nano Slip Resistant Treatment
Residential Home (HDB, Private) | Commercial | Industry
Non Slip Flooring For Indoor and Outdoor
Non skid for bathroom, anti skid toilet floor, coating for shower tray, kitchen, bathtub, etc.
Common Lobbies, Walkways, Corridors, Pavements, Patio, Swimming Pool Deck, Decking, Yard, Staircases, etc.
Slip resistant coating for all types of floor surfaces.
Marble, Granite, Ceramic Tiles, Porcelain Tiles, Quartz, Terracotta. Homogenous Tiles, Parquet, Wood Decking. Acrylic, Vinyl Flooring, Laminate Floor. Concrete, Pebble Wash, Epoxy Floor, Floor Paint, etc.
YHH PLUS ENTERPRISE
Address: 58 Ripley Crescent Singapore 556234
Email: sales@antislipsolution.sg