Epoxy Coating Overlay, Flake Flooring, Pebble & Floor Paint Singapore. Best Pros And Cons. Indoor and Outdoor Concrete, Stairs, Pool, Wood Decking and Tiled Floors.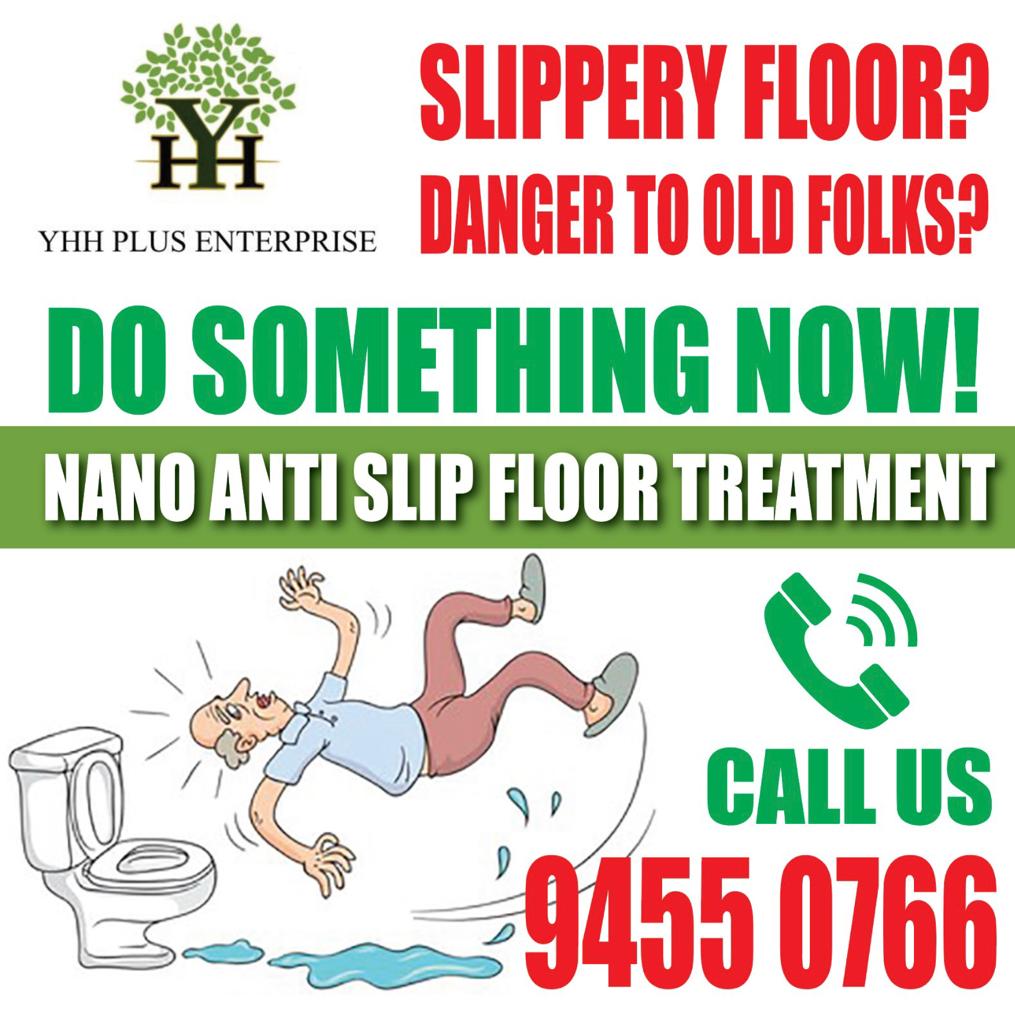 Epoxy floor coating, epoxy flake flooring and floor paint aim to change, enhance and protect the appearance of existing concrete or tiled floors.
Beside asthestic appearance, most importantly these floor coating must be durable, easy to maintain from stains and dirts. Long lasting and with anti-slip properties for wet conditions for safety.
Epoxy flake coating and floor paint are commonly use in indoor and outdoor settings. Such as garages, showrooms, recreation areas and void decks. HDB residential, industrial and commercial spaces Singapore.
Let's explore the difference between epoxy coating, flake coating and floor paint.
1. Epoxy Coating.
Pros.
Epoxy coating consist of a two-part system. Typically resin and hardener which are mixed before application. They can be customized for looks and attractive finish.
Epoxy coatings are highly durable and resistant to chemicals, abrasion and impact. Because they are often in multiple coats for waterproofing and optimal performance.
Cons.
But epoxy flooring can be slippery when wet. So additives, agents and aggregate are added especially on high traffic and public areas.
Durability of epoxy flooring is important as removal of it can be quite a hassle due to peeling and cracking over time.
2. Epoxy Flake Coating.
Pros.
Flake flooring is a type of epoxy coating. That includes decorative flakes, pebbles or chips embedded in epoxy layers. These anti-slip additives, sand and aggregate provide texture to improve the floor slip-resistant.
Similar to epoxy floor coating, they are waterproofing, durable and suitable for areas where aesthetic appeal is important.
Cons.
But due to non-slip additives and aggregates added. The textured flake flooring can be harder to maintain. As dirt, stains, bath and soap residue are trapped easily. Therefore, making the dirty flooring more slippery in a long run.
Removal of flake flooring can be tedious as future defect cost may incur due to tear and wear.
3. Floor Paint.
Pros.
Floor paint is typically a single-component paint. They can be mixed with additives to improve traction of the floors. It is either latex, acrylic or oil-based paint specially formulated for use on floors.
Same as epoxy, floor paint can provide basic protection and improve the appearance of floors. They are often comes in various color and finishes.
Painting floor can be a more basic and affordable option. As such, fixing defects caused by tear and wear can be easier than epoxy flooring. Costing are relatively cheaper than epoxy.
Cons.
Paint coating may not be as durable as epoxy. They are often used in residential and light commercial applications. Where heavy wear and tear are not a major concern.
Coating paint can be slippery on wet surface if no additives and agents are added.
Looking to solve slippery epoxy flooring, flake Coating and paint?
We have the solution for you. Epoxy flake coating and floor paint can be slippery when wet. Or if epoxy paint or textured flake, pebble flooring is not properly maintained. Dirt, stains, algae, soap and contaminants can make the floor even more slippery.
YHH nano best clear extra fine clear anti-slip epoxy floor paint Singapore can increase the slip resistance of epoxy flake coating and paint. It is UV resistant which can maintain the existing look. Ideal for indoor and outdoor concrete, stairs and decking.
Suitable for aluminum, iron, steel or metal flooring. Wood, vinyl, laminate, fiberglass and acrylic surface too.
You may be interested in our YHH non-slip products spray and coating.
Nano YHH Anti-Slip Floor Coating.
YHH provide the best anti-slip coating for tiles Singapore. This is clear nano solution to greatly increase the slip-resistant of flooring. Even on soapy and wettest floor. Such as tub, shower, kitchen, bathroom and toilet flooring.
Ideal for all types of tiles. Such as natural stone, limestone, marble floor, granite, terrazzo and quartz. Ceramic tiles, porcelain, mosaic, stoneware, homogeneous tiles and many more.
YHH non-slip floor coating is environmental-friendly, non-toxic and non-corrosive.
This is not a chemical acid etching to leave on to dry. Therefore, it bare-foot and safe for pets and dogs too. Our floor coating is cost-effective and hassle free. As no hacking and floor overlay tiles are required.
Suitable for indoor and outdoor areas. Such as stairs, wood, composite decks, pools, patio and car porch, etc.
Learn how to protect yourself and your loved ones especially elderly, seniors, disabled and young to remove slippery tiles at home. Employees and staff at workplace. Contact Us Now!

Nano Anti-Slip Floor Treatment
Residential Home (HDB, Private) | Commercial | Industry
Indoor & Outdoor Non-Slip Flooring.
Non-slip bathroom flooring. Anti-skid toilet floor. Anti-slip for shower, Non-skid kitchen coating. Non- Slip bathtub spray.
Common Lobby, Walkway. Path. Corridor. Pavement. Paver Slab. Patio. Swimming Pool. Balcony. Utility Room. Car Porch. Car Park. Warehouse. Factory. Food Restaurant. Garage. Wood Deck. Decking. Yard. Staircases, etc.
Best Slip resistant floor treatment for all types of materials.
Marble, Granite, Ceramic Tiles, Porcelain Tiles, Quartz, Terracotta. Homogenous Tiles, Parquet, Wood Decking. Acrylic, Vinyl Flooring, Laminate Floor. Concrete, Pebble Wash, Polyurethane Paint, Floor Paint, etc.
YHH PLUS ENTERPRISE
Address: 58 Ripley Crescent Singapore 556234
Email: sales@antislipsolution.sg