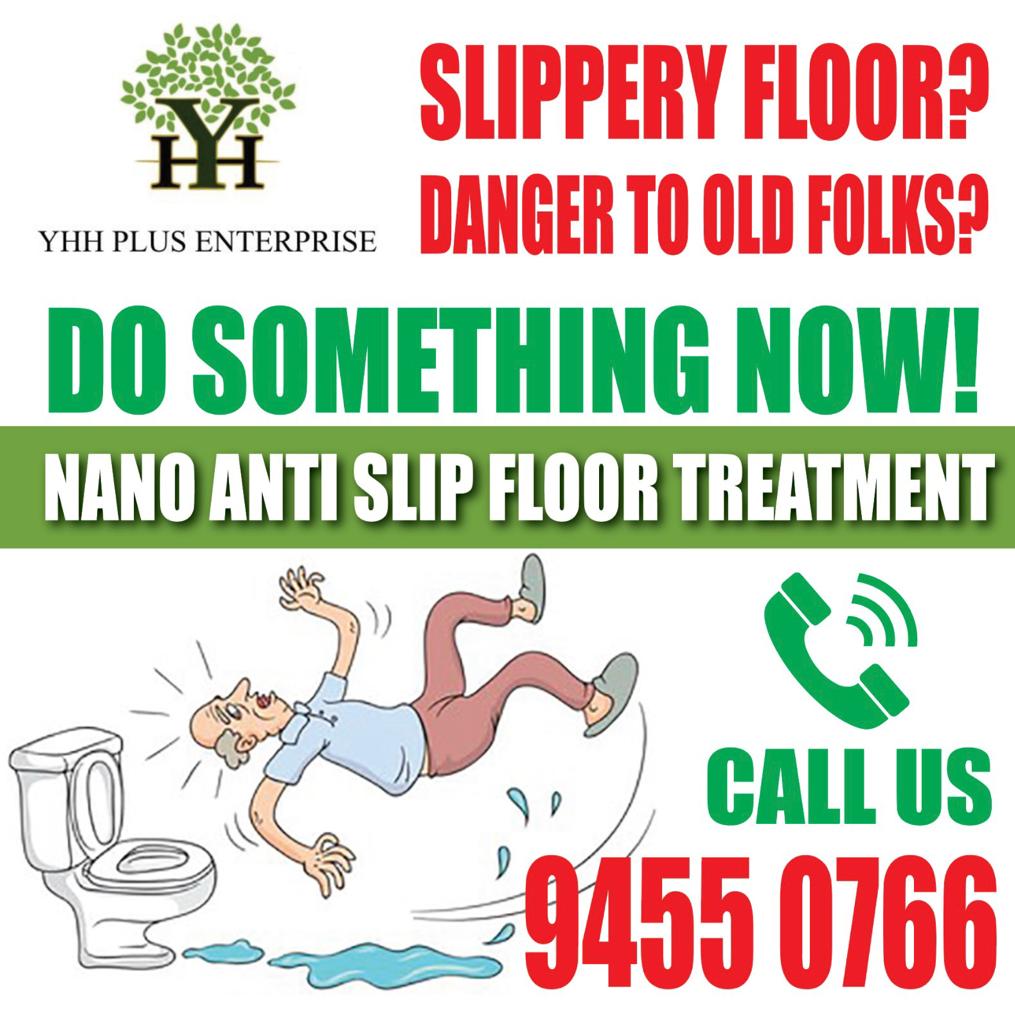 Slip and Fall at Home
Find out how to prevent slip and fall at home to protect yourself and your loved ones. Especially for elderly, seniors, disabled, pregnant wife and kids.
SINGAPORE – Aljunied MP Low Thia Khiang, 63, former secretary-general of the Workers' Party (WP), is currently in the intensive care unit of a hospital, after suffering a head injury from a fall at home on Thursday (April 30).
The party said in a media statement on Sunday (May 3) that he is conscious and is currently being monitored.
"He is being monitored in the Intensive Care Unit. Mr Low is conscious. Mr Low's family has requested for privacy so he can focus on his recuperation."
Residential Home (HDB, Private) | Commercial | Industry
Indoor and Outdoor Tiles
Home remedy for slippery tiles
Non slip bathrooms, toilet floor coating,  shower floor solutions, kitchens, bathtub treatment, etc.
Common Lobbies, Walkways, Corridors, Pavements, Patio, Swimming Pool Deck, Decking, Yard, Staircases, etc.
Anti Slip Coating for all types of flooring.
Marble, Granite, Ceramic Tiles, Porcelain Tiles, Quartz, Terracotta. Homogenous Tiles, Parquet, Wood Decking. Acrylic, Vinyl Flooring, Laminate Floor. Concrete, Pebble Wash, Epoxy Floor, Floor Paint, etc.
YHH PLUS ENTERPRISE
Address: 58 Ripley Crescent Singapore 556234
Email: sales@antislipsolution.sg