Types of Anti-Slip Flooring For Outdoor & Indoor Areas At Home & Workplace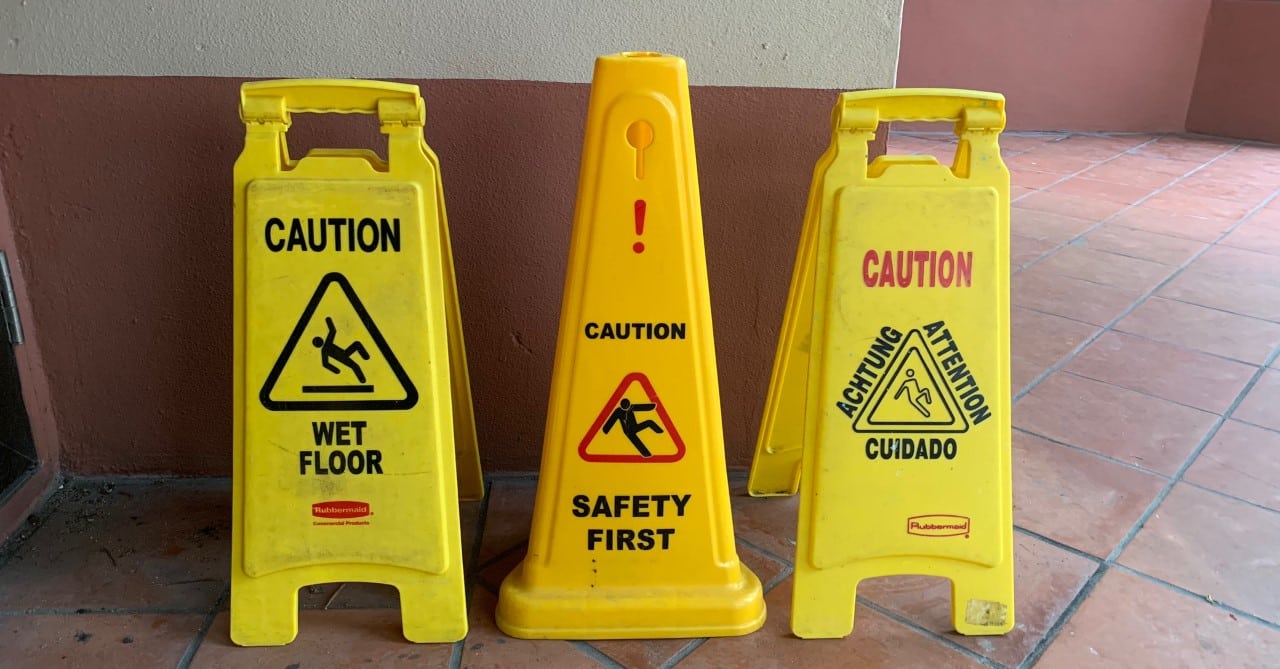 There are few types of anti slip floor options you can consider for home and workplace. The floor is a important part of decoration. It can change the entire look of the interior and exterior designs theme. Beside choosing appearance and colour of the floors, we should also take important consideration for safety. It should be a hazard-free environment for household members, staff, employees and public users.
Let's take a look at what anti slip flooring methods you can opt for indoor and outdoor areas to look good and safe for various locations and areas at home and workplace.
1. Replace the existing floor.
You can consider to replace the floor to a better textured materials. It can be non slip tiles that you can hack the previous flooring or overlay with new tiles which factors allow you to do that. Vinyl or laminated flooring is also a great option to change to the entire appearance of the floors.
2. Anti slip mat, rug and carpet flooring
The entire floor or to a certain small areas intended can be covered with a modern look of carpet. It comes with unique designs and patterns. It is one of the popular choice for residential home, commercial and offices beside vinyl or laminate floor. Anti slip mat or rug is normally placed at entrance, exit of kitchen, toilet, bathroom doors to keep your footwear dry and free from spills and debris as far as possible.
3. Epoxy Flooring
There are many types of epoxy flooring overlay in market. Most common ones are epoxy flakes, epoxy pebbles or stone, etc. Every epoxy systems varies with different components. It can be stones, small pebbles, sand, aggregate or agents mixed with epoxy. Beside the anti slip effect, it can also cover defects such as cracks for the existing floors and waterproofing purpose.
4. Rubber flooring
Rubber flooring is normally used in indoor and outdoor playgrounds for toddlers and young kids. Beside the anti skid properties, it is also shock absorbent to protect children from falling at heights. With the smooth, barefoot friendly and soft textured surface, it can prevent having cuts, abrasions and serious injuries when slips, trips and falls.
5. Anti Slip Tapes, Tactile Flooring & Stairs Nosing
Anti slip tapes, tactile flooring and nosing is normally used on stairs, slopes, ramps and paths. Especially high traffic pedestrians zone, such as entrance and exit of commercial, malls, lobbies, corridors, walkways and pavements.
Conclusion- Anti-Slip Flooring
Regardless of what anti slip floor options you have chosen, it is important that it suits your requirements and designs. It must be practical, durable and resilience to weather conditions for indoor and outdoor premises. Additionally, it should be a greater ease for maintenance to keep the floors clean and free from debris.
All in all, anti-slip floor treatment is essential to enhance the grip for all surfaces at homes, commercial, industrial and public premises. It is hassle free, easy to maintain and provide a high slip-resistant even on soapy and wet floors. It is also cost-effective that can be applied on the full entire existing floor to prevent slips and falls.
If slippery floors issue still persist from the above options, YHH Plus Enterprise has the answer for you. We are your trusted specialists offering anti-slip flooring for epoxy floor, vinyl, laminate, tiles, non-slip coating for wood to enhance the grip for any existing floor surfaces. Contact us today to learn more about our nano non slip products and services.

Anti-Slip Flooring & Slippery Floor Coating
Residential Home (HDB, Private) | Commercial | Industry
Indoor and Outdoor Floor 
Slippery bathroom floor solution. Toilet tiles coating. Shower tray solutions, Anti slip flooring for kitchens. Non-slip bathtubs treatment, etc.
Common Lobbies, Walkways, Corridors, Pavements. Patio, Swimming Pool Deck, Decking, Yard, Staircases, etc.
Best Anti Slip Coating for all types of floor finish.
Marble, Granite, Ceramic Tiles, Porcelain Tiles, Quartz, Terracotta. Homogenous Tiles, Parquet, Wood Decking. Acrylic, Vinyl Flooring, Laminate Floor. Concrete, Pebble Wash, Epoxy Floor, Floor Paint, etc.
YHH PLUS ENTERPRISE
Address: 58 Ripley Crescent Singapore 556234
Email: sales@antislipsolution.sg