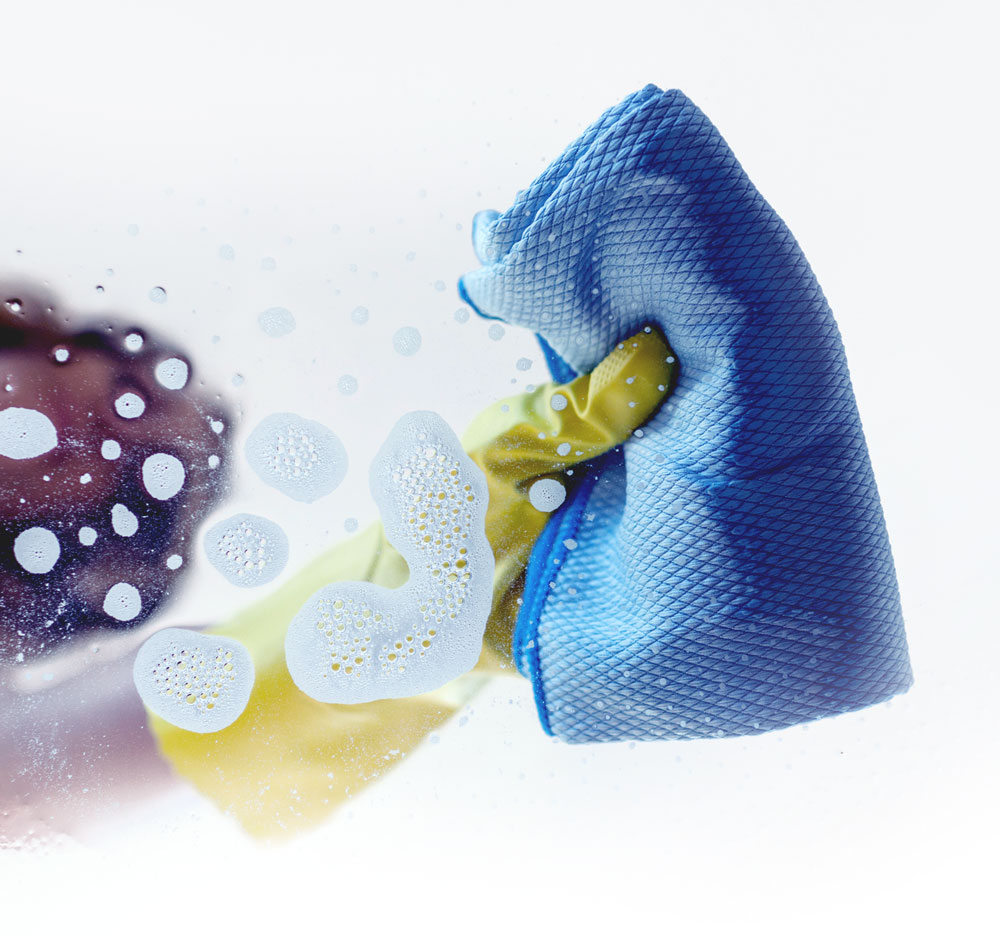 How To Clean Non-Slip Flooring
Non-slip floors are ideal for many home wet rooms, as their textured surfaces help reduce the risk of slips and falls hazards. However, due to their designed structure, these floors need to be cleaned with care, as using the wrong cleaning products or techniques can result in slippery issues. This article provides four tips to help you properly clean and maintain your non-slip floors. Let's get started.
1. Sweep, Vaccum, Mop and Scrub
Begin by sweeping the floor to clean away the dirt, dust and waste on the floor. Then vaccum the floor to remove hair and extra fine particles. Mop the floor to clean away stains and spills to keep it clean. If mopping do not remove stubborn stains, you can use a microfiber cloth, sponge, small brush or toothbrush to scrub or rub by a circular motion. Lastly, scrub the tiles for areas that huge amount of water is able to fliter out from floor trap or drains. Such as bathrooms, toilets, shower areas and outdoor floors.
2, Use of Right Floor Cleaner
For wet areas such as in the kitchen, toilet, shower and bathroom. It is important to ensure the floors to be less slippery. Therefore, it can be tricky to figure out the ingredients in the floor cleaner that is not slippery in nature to avoid slip and fall. For example, wax and essential oil.
Last but not least, use a right floor cleaner made specifically for non-slip floors to maintain the grip of your surfaces. Any floor cleaner that remove stains, degrease oil, grime is a better choice for wet floors. You'll be able to get your floors clean and safe in no time.
3. Rinse with Water
Rinse with warm or hot water is highly recommended for wet areas like shower tray, toilet and bathroom non slip tiles.
Due to the rough nature surfaces, it will tend to clog and accumulate contaminants, bath and soap residue more easily. It will also result the flooring to be more slippery in a long run.
Therefore, rinsing with hot or warm water will help to degrease essential oil, bath and soap elements build up. Hot or warm water also have degreasing effect which will make the floor less slippery.
4. Keep and dry the floor at all times
To thoroughly dry the area after cleaning is critical to avoid slips and falls. Firstly, you can use floor scraper to remove excessive water. Then a wet or dry vacuum cleaner, steam dry device and dry scrubber machine is an effective method system for deep cleansing and sanitize the floors. Using absorbent towels or cloths, keeping the aircon, fans on or well ventilated rooms should help to speed up the process of drying up. Always placed an anti slip mat at door areas to dry your feet.
Conclusion – Non-Slip Floors
Finally, it is important to keep the floors clean to prevent slips and falls. By adopting the steps above will help to remove the root issues of slipperiness. Hence, to ensure non-slip flooring to remain safe and in good condition.
YHH Plus Enterprise provides professional improvement services for home and commercial properties in Singapore. Anti slip treatment is definitely a must for wet floor surfaces to enhance the grip for yourself and loved ones. Especially for seniors, elderly, young and pregnant wife. Keep in touch with us.
Take action now, as non slip tiles can still be slippery on soapy and wet surfaces. Do not wait for slips anf falls to happen.

Click above for more pictures, videos and anti-slip reviews. Best rated with 150+ glowing reviews
Nano Non Slip Treatment
Residential Home (HDB, Private) | Commercial | Industry
Indoor and Outdoor Floor 
Slippery bathroom flooring. Toilet coating. Shower tray solutions, Non slip flooring for kitchen. Non-slip bathtub treatment, etc.
Common Lobbies, Walkways, Corridors, Pavements. Path, Patio, Swimming Pool Deck, Decking, Yard, Staircase, etc.
Best Anti Slip Coating for all types of floor finish.
Marble, Granite, Ceramic Tiles, Porcelain Tiles, Quartz, Terracotta. Homogenous Tiles, Parquet, Wood Decking. Acrylic, Vinyl Flooring, Laminate Floor. Concrete, Pebble Wash, Epoxy Floor, Floor Paint, etc.
YHH PLUS ENTERPRISE
Address: 58 Ripley Crescent Singapore 556234
Email: sales@antislipsolution.sg