Best Toilet Flooring. Bathroom, Shower, Kitchen Renovation & Contractor Singapore. Epoxy Floor Coating & Stone Pebble Flooring. Floor Paint Spray & Slip Resistant Tiles.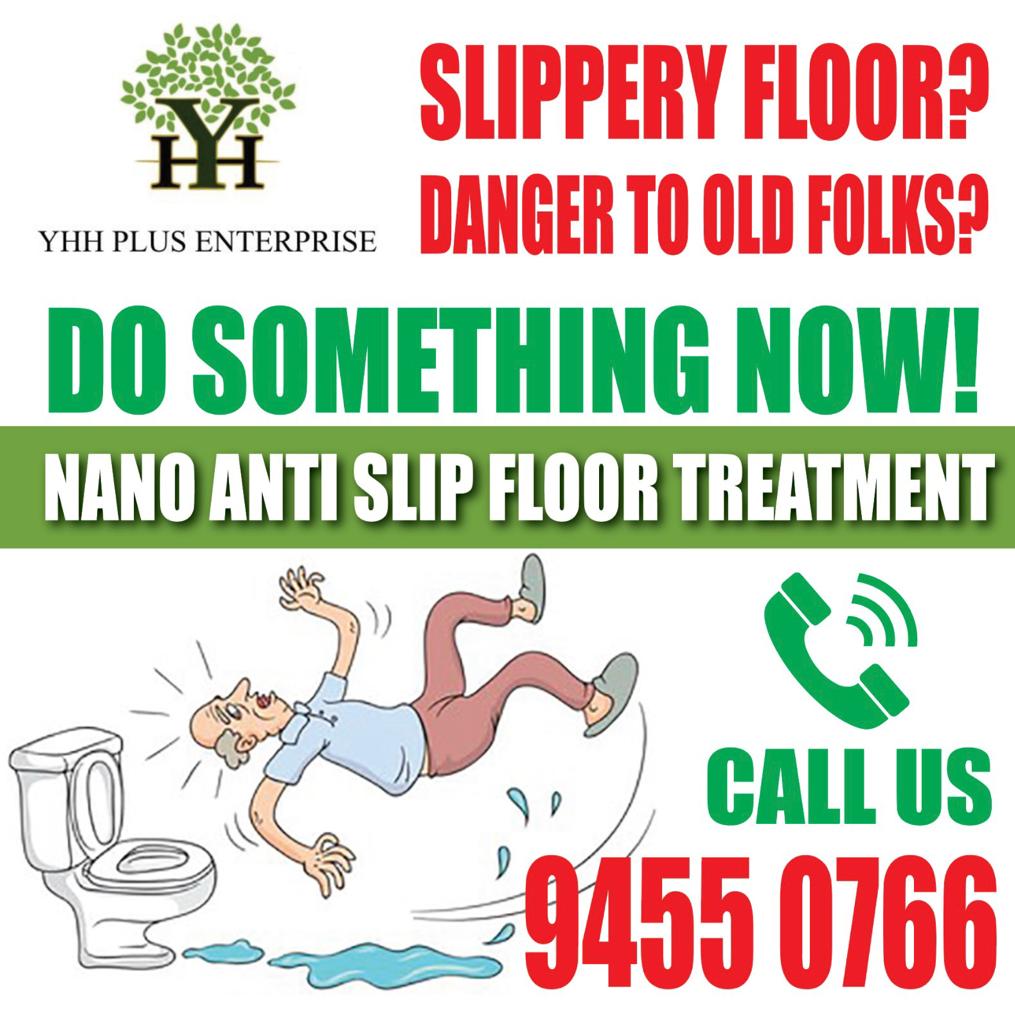 Best Toilet Flooring & Bathroom Renovation
For shower, bathroom and toilet flooring renovation. It is essential to revamp a non-slip flooring with better slip resistant that provide more grip for safety. Because wet rooms are highly prone to slip and fall accidents.
Choosing the right flooring for a toilet also involves considering factors. Such as moisture resistance, durability and ease of maintenance. Cost-effective installation like hacking, overlay of tiles or epoxy flooring.
Here are types of floors suitable for bathroom and toilet flooring.
1. Slip Resistant Toilet Tiles.
Robust, durable and water-resistant tiles are a popular choice for bathroom flooring. Including toilet and shower floor. They come in various styles and are relatively easy to clean. Modern tiles have designs that mimic the look of terrazzo and marble.
Most common types of floor tiles include ceramic, porcelain, homogenous and mosaic tiles. Choose a matte floor finish surface than gloss or polished tiles for better slip resistance rating.
2. Epoxy Flooring, Floor Coating & Paint.
Epoxy flooring, floor coating paint are popular choices for enhancing the durability and aesthetics.
Epoxy floor coating creates a waterproof and seamless floor overlay without hacking. They are available with variety of colors and decorative element. For example, epoxy flakes or stone pebble flooring for a customized look.
3. Vinyl Toilet Flooring.
Vinyl is water-resistant, affordable and available in a wide range of styles. It can mimic the look of other materials such as wood or tile.
4. Waterproof Laminate Toilet Flooring.
Waterproof laminate flooring can be a cost-effective option. Specially designed laminates with waterproof features can be considered for toilet flooring. Offering a compromise between the warmth of laminate and moisture resistance.
5. Stone Toilet Flooring.
Natural stone like marble, granite or slate can add a luxurious touch to a toilet. However, it may require sealant and more maintenance to prevent water damage.
6. Engineered Wood.
Unlike solid wood, engineered wood has layers that make it more resistant to moisture. It can provide a warm and inviting look.
7. Rubber Toilet Flooring.
Rubber is slip-resistant, easy to clean and comfortable underfoot. It's a good choice for toilets. Especially in areas with high moisture.
8. Cork Flooring.
Cork is naturally water resistant and provides a soft and warm feel underfoot. It's eco-friendly and can be a unique choice for toilet flooring.
9. Linoleum Flooring.
Made from natural materials, linoleum is water-resistant and available in various colors and patterns. It's a resilient and environmentally friendly option.
10. Concrete Cement Screed.
Polished concrete or cement screed is a durable choice for toilet flooring. It can be sealed to resist moisture and stains. It is commonly used in both residential and commercial spaces to create a smooth and level finish.
Nano Non-Slip Coating For Toilet Flooring.
Looking to fix, solve and remove slippery bathroom and toilet floors? YHH Plus Enterprise has the solution for you.
We offer the best nano anti-slip coating for tiles Singapore. This is clear innovative anti-slip solution that greatly increase the slip rating of tiles. Even on dangerous soapy and wettest floor. 
Nano anti-slip floor coating is perfect for all types of tiles and natural stone. Such as limestone, marble and granite floor. Ceramic tiles, porcelain, mosaic, stoneware and homogeneous tiles.
YHH anti-slip treatment is eco-friendly, non-toxic and non-corrosive.
This is not a chemical acid etching to leave on to dry. Therefore, it barefoot and safe for pets and dogs too. YHH bathroom floor coating is cost-effective and hassle-free. As no hacking and floor tiles overlay are required.
Suitable for interior and exterior areas. Such as stairs, walkways and travertine pools.
Let's take a look at anti-slip floor paint for other floor materials.
Our extra fine clear anti-slip epoxy floor paint is specifically designed for laminate, wood, vinyl, linoleum and decking. Which is perfect for fiberglass and acrylic materials too.
YHH non-slip paint coating is UV-resistant which is ideal for indoor and outdoor areas.
Learn how to protect yourself and your loved ones. Especially elderly, seniors and young to remove slippery tiles at home. Employees and staff at workplace. Contact Us Now!

Nano Anti-Slip Floor Treatment.
Residential Home (HDB, Private) | Commercial | Industrial.
Anti-Skid Indoor & Outdoor Tiles.
Non-slip bathroom flooring. Toilet floor anti-skid coating. Anti-slip for shower. Non-skid kitchen coating. Non-slip bathtub treatment.
Common Lobby. Walkway. Path. Corridor. Pavement. Paver Slab. Patio. Swimming Pool. Balcony. Utility Room. Car Porch. Car Park. Warehouse. Factory. Food Restaurant. Garage. Pool Deck. Yard. Staircase, etc.
Best slip resistant treatment for all types of surface.
Marble. Granite. Ceramic Tiles. Porcelain Tiles. Quartz. Terracotta. Homogenous Tiles. Parquet, Hardwood. Engineered Composite Decking. Acrylic. Fiberglass. Vinyl Tiles. Laminate Floor. Concrete. Pebble Wash. Polyurethane Paint. Epoxy Floor Paint, etc.
YHH PLUS ENTERPRISE.
Address: 58 Ripley Crescent Singapore 556234.
Email: sales@antislipsolution.sg